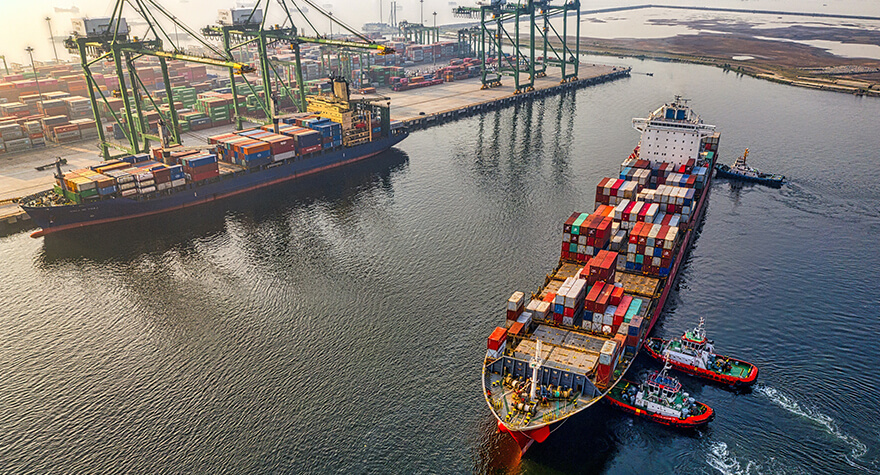 Sea shipments are used by most of the companies in the world to transport their goods. Thanks to partnership with the best shipping companies, we can embark the goods covering the whole world. Our staff is fully trained to follow the entire logistics chain, from collection of the goods to final delivery at destination.
Thanks to our partnerships and our International Networks, we can offer door to door services (import/export), covering every area of the globe.
The main objective is to guarantee to our customers a reliable, efficient and safe service.
We therefore try in a flexible way, to analyze all the options available to try to meet the needs of our customers and ensure that the transport arrives at its destination, while optimizing expenses.
The main documents required for transport are:
Tieffe Group Srl offers FCL (Full Container Load) and LCL (Less Container Load) services to all destinations in the world; import and export.
Based on the type of goods to be transported, we analyze the needs of our customer in detail, looking for the fastest and safest solution for each requested destination.
We take care to pick up and loading consolidated containers at our warehouses – we collect with dedicated trucks throughout Italy and Europe and with tight deadlines we can carry out the stuffing and deliver the container to ther port ready to be shipped to its destination